Muhammad
My name is Muhammad. I am 15 years old. I live in Amman.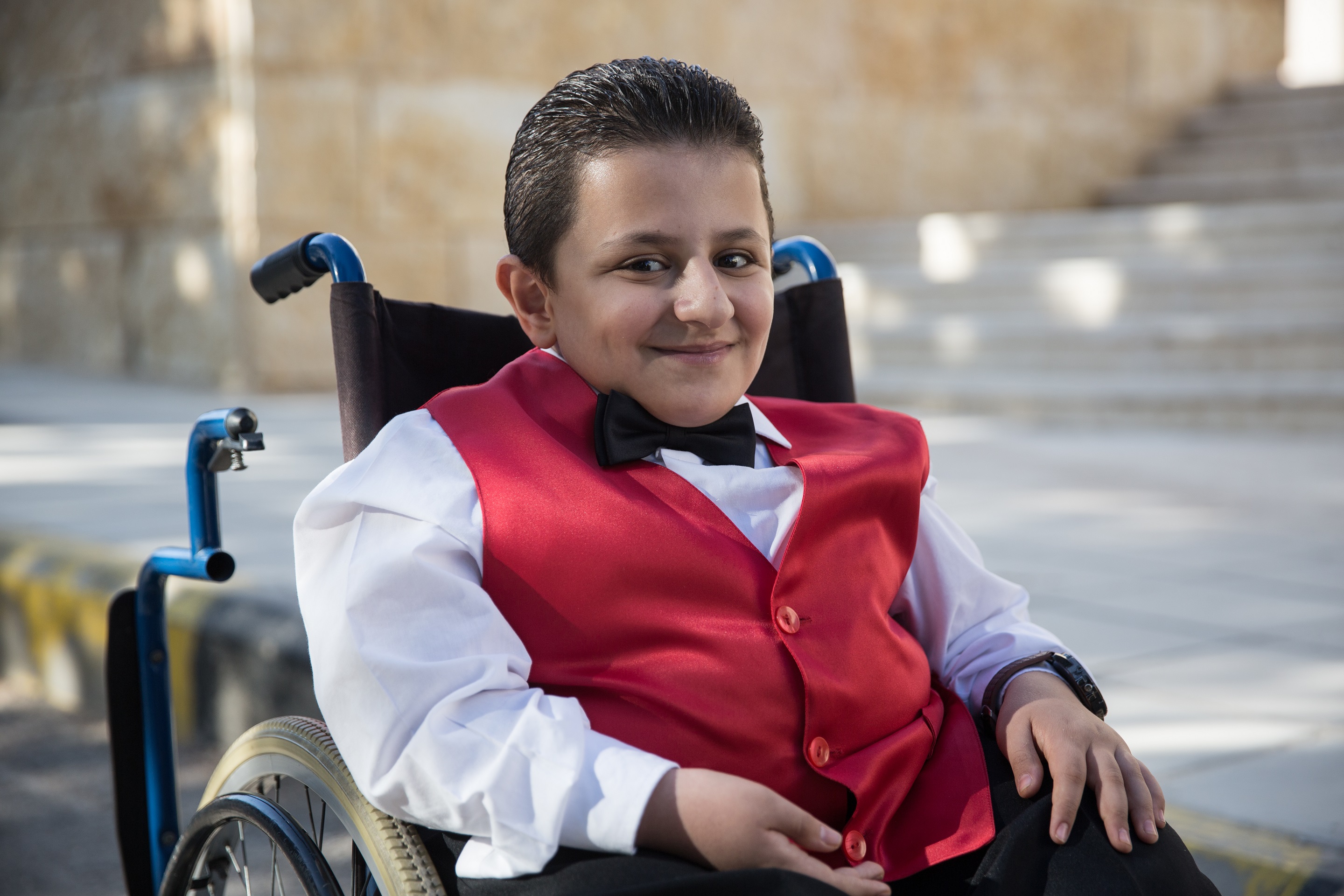 I love to sing.
I participated in a programme, called the Star of Jordan.
Through my talent I like to support all the segments in society that need support. I am affiliated with a team called, A Breeze of Good (Nassmat Alkhair) it is a volunteering team and we provide support for all segments in society that needs it.
We established a musical group called the Beam of Light Group. We toured many Jordanian regions and districts, and have visited private schools and Jordanian universities, such as the University of Jordan and the Hashimi University. During Ramadan we had an Iftar in some gardens for 4000 orphans.
For the future, God willing, I will continue to try to help people with disabilities and prove that people with disabilities are the same as people without disabilities. We can prove ourselves. I want to show the world that we are as capable as other people without disabilities.
More Stories