Sheyling
My name Sheyling. I am 8 years old. I am from Nicaragua.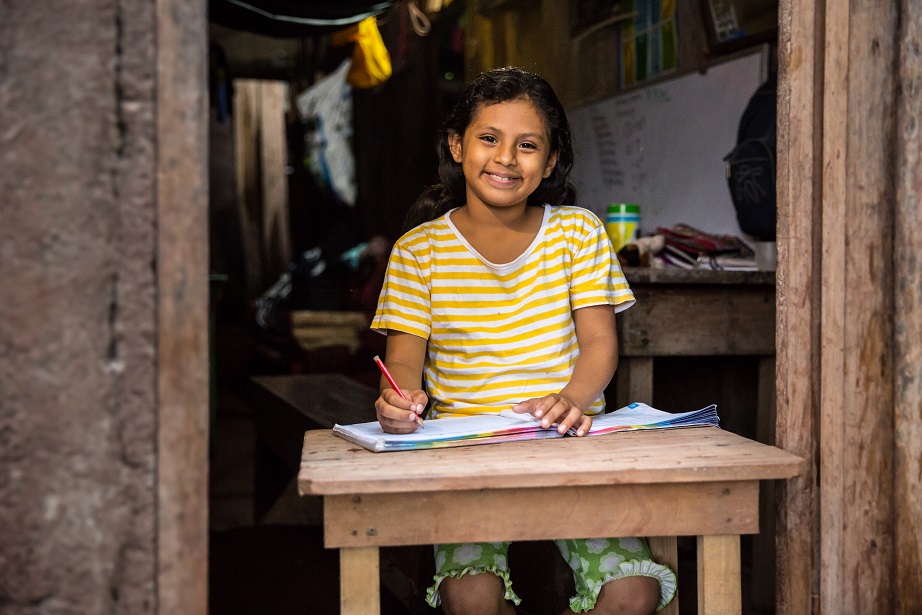 I used to play a lot. I would sweep the floor.
I still sweep the floor and I still play. I also wash the dishes. I make my bed. I also arrange the dishes after I wash them. I have learned that when you eat that you have to wash your dish, your spoon, your fork, your glass.
I behave well at school and I study. I am in 3rd grade. I love reading. I study. I write. I love literature and maths.
I play something with my friends that is called 'elanda'. The hiding place. Elanda you have a 'spell' and everyone is running away from you and when you touch the other person the spell is on the other person and not on you, so you run from the other person.
It's difficult for me to feel happy. Something that makes me sad is when the other kids want to fight with me.
Playing with my dolls makes me happy.
When I grow up I want to get married. I want to have my own phone and my own house and a TV set and a bed, my clothes, my shoes and something to clean the house. A kitchen, my dishes, a backyard, little ducks, hens, roosters. That's it.
I want to work when I am older. I want to be like Marling. Marling invites me to her house. She turns on the TV and I am able to see different shows like cartoons. I like watching different cartoons. I like a show about a princess. The name of the princess is Sofia. I like Peppa Pig.
Sheyling has an intellectual disability.
More Stories