Nada
I am Nada, from Syria.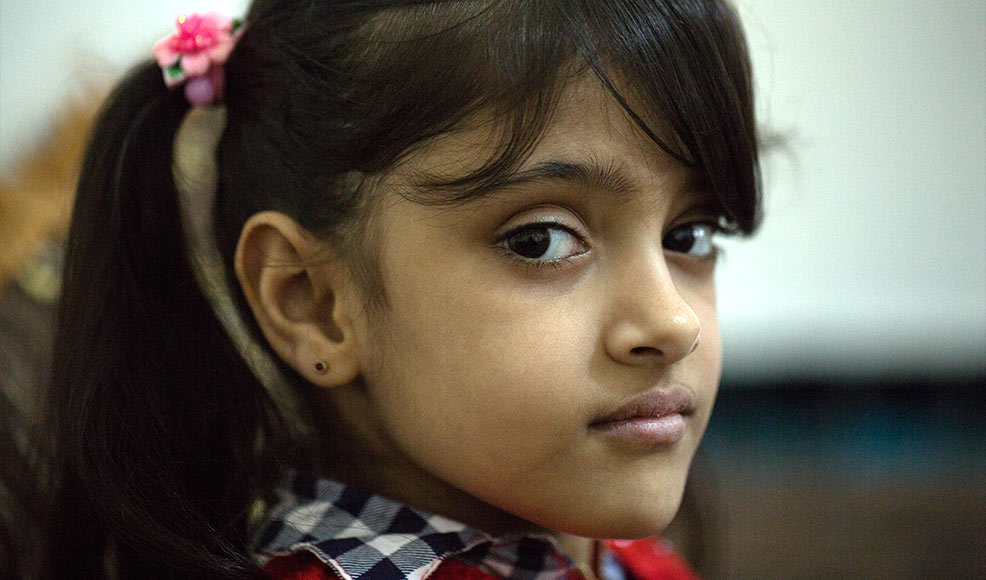 NOTE: Audio description version of this video is available for download.
I am Nada, from Syria, I am 9 years old and I have a disability from the moment I was born.
In Syria I used to live in al-Qusayr, the house is beautiful. It had a large balcony, we had a grape farmland, it had plants, figs, peaches.
We used to go out me and my grandma to Al Sabeel to the garden, I used to sleep happy.
We left Syria because we were afraid, I was afraid from the shooting.
Air bombardment, it hits they were hitting people, a lot of sounds. People die. I don't know why they were bombarding.
My father was imprisoned and then they came inside to inspect the house, the army. Then we left, I left all my stuff. They put me in the car, I didn't have a wheelchair, I used to take medication but it was left in Syria.
When I came to Jordan I came to Zataari. Caravans made of metal, they leaked water.
I went to school in Zataari with my friends. I used to play with the girls, the playground was full of rocks they used to play and help push me around. We just left, I was upset that I left school.
I am in Ramtha, the principle did not say yes, she did not say yes on me studying there, she said there's no space in the classroom.
Put me in school, I want to study.
More Stories