Majdi
My name is Majdi and I am from Jordan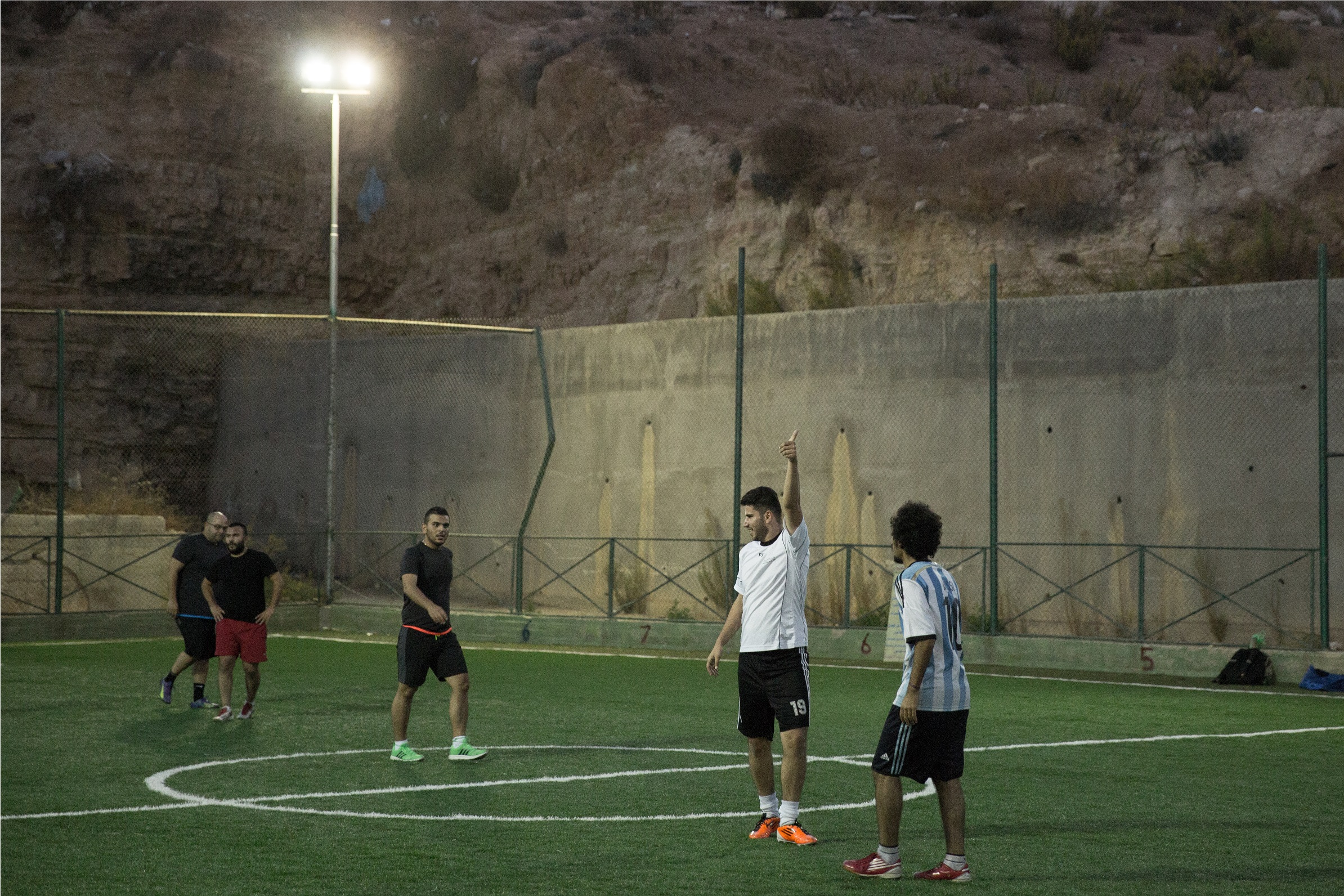 A couple of months after I was born, my Mum tried to make some sounds for me and there was no response. They took me to the hospital and it turned out I was Deaf. She was shocked and wondered what would happen to me in the future. I have four other brothers, I am the fifth one.
In Jordan, there are few services for Deaf people or people with speaking impairment. My mum decided to learn sign language in order to communicate with me, after that my communication was better.
Although there were only two in Jordan, I went to a school for deaf and hard of hearing children and then moved to a boarding school, far from my house. My mum used to come visit me, but after she left I cried because I wanted to stay with my family. I changed schools a few more times and eventually graduated and got accepted into university.
Jordan offers a 90 per cent discount on university fees for people with disability, so I began studying. I studied International Relations and Strategic Studies and am now doing my Masters. An interpreter at university is very important because the professor explains things and there's a debate, answers and questions. I need an interpreter so that I can learn.
The university had no interpreter and for years I didn't understand anything. I tried to cheat. I tried to do anything to pass. My friend used to write down notes for me.  I didn't have knowledge of my rights.  I did this for 3 years.
A friend told me I need to learn and fight for my rights. I asked the university for an interpreter. They said "Sorry, you can't have one."  For a year and a half, I was just fighting to get them to change their mind. The President of the university said I should pay for my own interpreter.  I told them I don't have money and the country should provide it. Eventually they got one interpreter on campus but he was shared between eleven people so he was not with me in all my classes. In my 4th year of university, I finally got an interpreter and I finished my degree.
I pray that people with disability will be educated on their rights and for everybody to be treated equally. This is the goal of my life which I work hard to try and achieve.
I love football and basketball. I like that there's a deaf community championship for football. I've been in it for four years. In 2013 my team got the trophy for 1st place in Jordan and we travelled to France and participated in championships. I felt like I was the strongest man in Jordan.
I am very happy because I am Deaf and I am studying my Masters in Human Rights and Human Development. I have travelled and I have been fighting for my rights.
For the future, God willing, I look forward to being stronger than what I am now
More Stories