We've launched an all-new video! Introducing 'Explained'…
September 13, 2018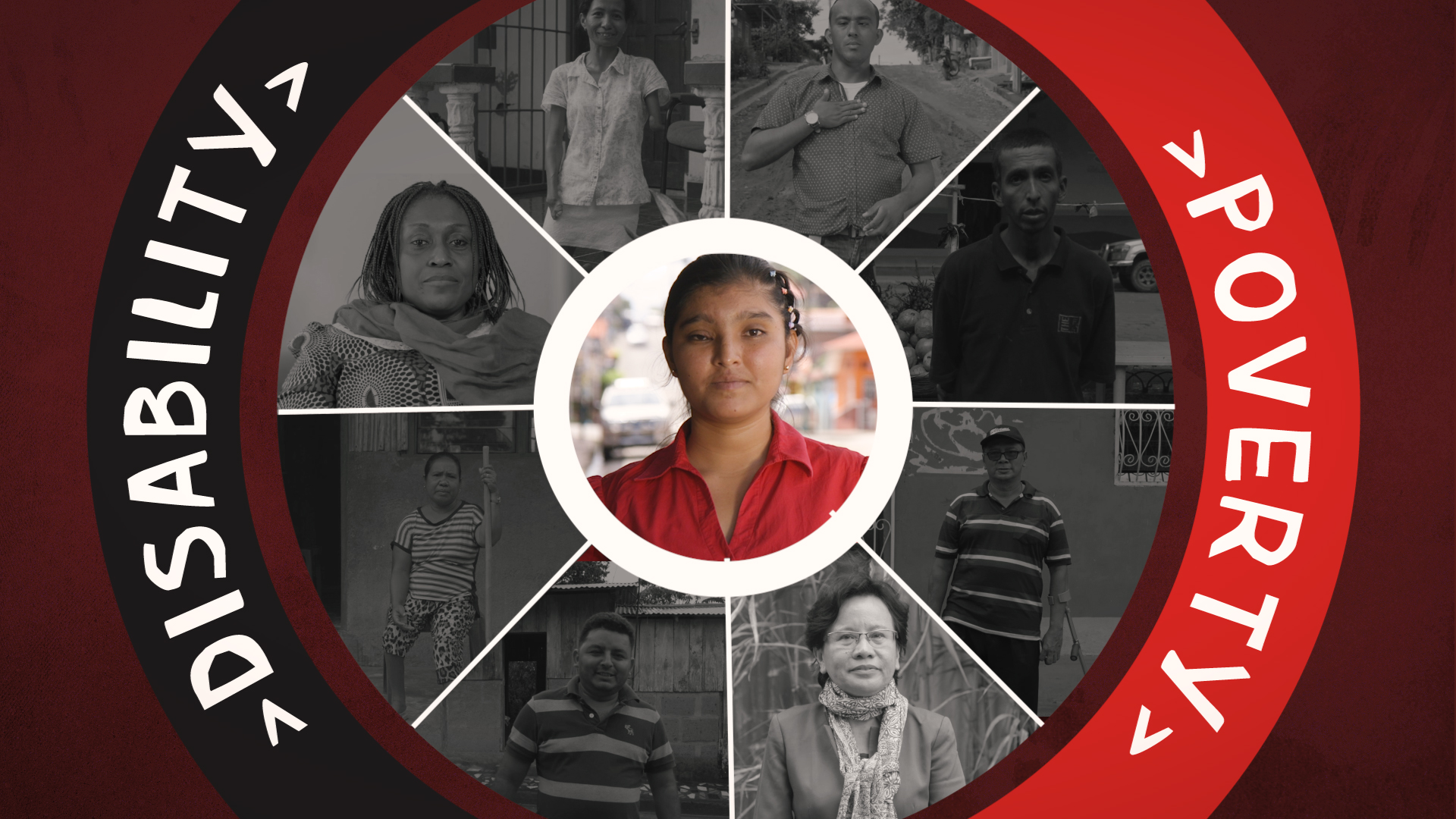 Have you ever wondered exactly how poverty and disability work together, creating a cycle? Or perhaps you wish you had an easy way to explain to others the links between poverty and disability?
Then our newly released video, The Cycle: Explained, may be just what you need.
It features people with disabilities from low and middle-income countries, coming together to tell the story of the poverty-disability cycle. Watch and share now!
Explained is only four minutes long but it has been years in the making. End the Cycle's crew have filmed people with disabilities in different corners of the world, talking about the cycle of poverty and disability. Then we've pieced it all together to create a professional, engaging, globally-relevant video.
Development practitioners, in particular, will appreciate this video. It is well suited to disability-inclusive development training and awareness raising.
Explained features on-screen sign-interpretation, along with sub-titles. We're also currently finalising French, Spanish and Arabic versions, as well as extended audio-description versions for each language. Keep an eye on our website or follow us on Twitter or Facebook to know as these alternative versions are available.
See if you recognise any of the places shown in the video! And, don't forget, we love to receive feedback, so please get in touch to let us know what you think of Explained, and how you have been able to use and share it.
More Articles