Tamanna
My name is Tamanna. I'm twelve.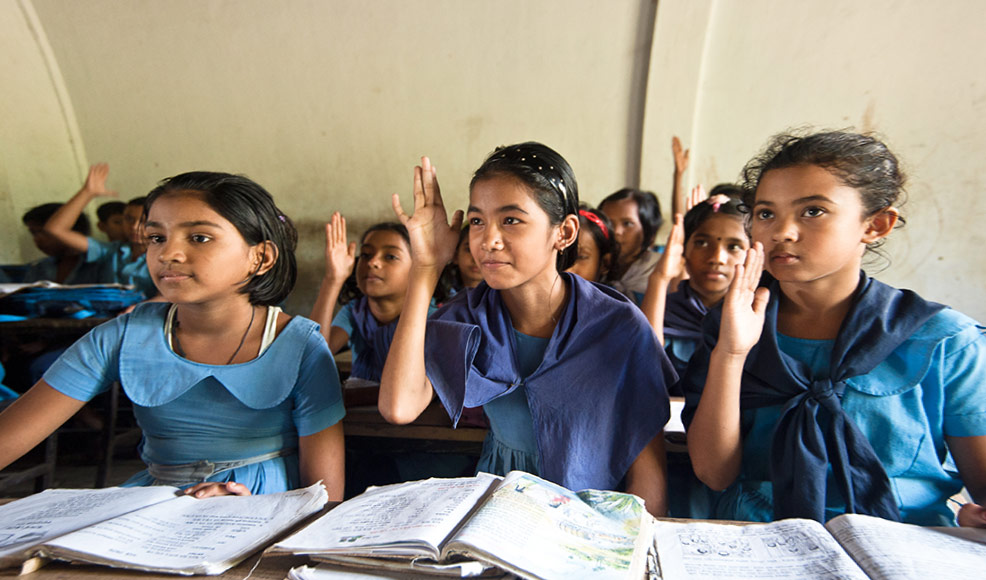 Photographer: Wahid Adnan/Drik, Bangladesh
I go to school. At school I play with Atier. Sometimes the other children call me names.
At home, I like washing dishes and reading.
Extra information provided by Tamanna's parents:
My name is Ajmol Hossain and Tamanna is my daughter.
Tamanna was not walking when she was younger. Some therapy was given and then I found out about a small tricycle which I managed to change so that she could push and walk behind the tricycle. After a few days she started to walk doing this. I felt very happy.
She also had a speech problem; she could only say Mum but couldn't say Dad. Then she started to understand and now when I call her she comes to me. If I say, 'Let's go somewhere', she comes with me. An organisation in our local area gave us suggestions for speech therapy. We followed their advice and started giving her speech therapy, massaging her cheeks.
My name is Sabina. I'm Tamanna's mother. We took Tamanna to be admitted in school but the problem was she could not speak properly and her teacher couldn't understand her. I tried another school and the same thing happened. Then we met people from a local organisation called Grameen Alo and with their support, she was admitted at school.
Tamanna likes going to school. She likes to read—she cannot remember much—but she likes to read… and lots of playing with other students.
More Stories