Suzane
I am Suzane from Jordan. I am 34 years old.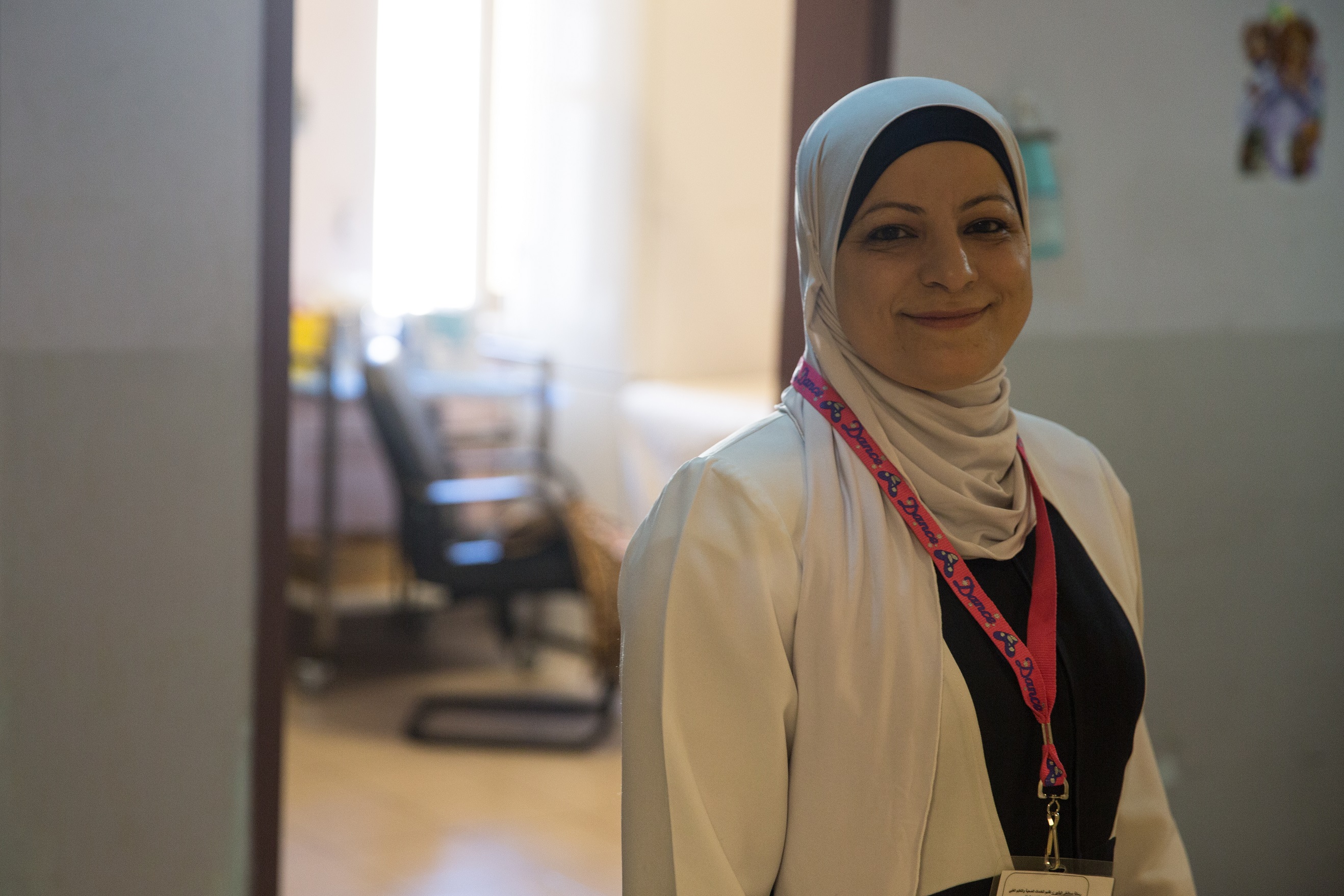 When I was 11 years old I had marrow cancer and it was in the knee so I had to have an amputation.
I am a nurse. I chose nursing because it helps a lot of people and I want to help people just like other people helped me as a child. I have been working for 11 years in my job.
My job means everything to me. It helps me fulfil myself, my self confidence and helps me become a better person.
When I graduated it was hard finding a job. I faced some confusion because there were some doubt about my ability to deal with the patients and the work load itself. I waited for a bit until I got a job in the governmental sector. When it was the time for the medical inspection for my ability to work, they were asking me how I would work. They were doubtful of my ability to work. How am I going to operate with my condition? This went on until I got the medical report from my doctor that proved that I would be able to commence with my job.
In Jordan, society always pretends to be perfectionist. They look for people without disability, but in the end they are looking for persons who don't have any problems, so when looking at a person with disability they are sometimes confused and say to themselves "how could a person with a disability be the same as us?" For sure they answer "they can't be, they must be different."
But this isn't true, because if a person with a disability proves herself through her capacity, it doesn't matter if she has a disability or not.
We have an Arabic saying, it says "every person with a disability is a person with so much power hidden inside them."
More Stories