Narjes
My name is Narjes from Jordan.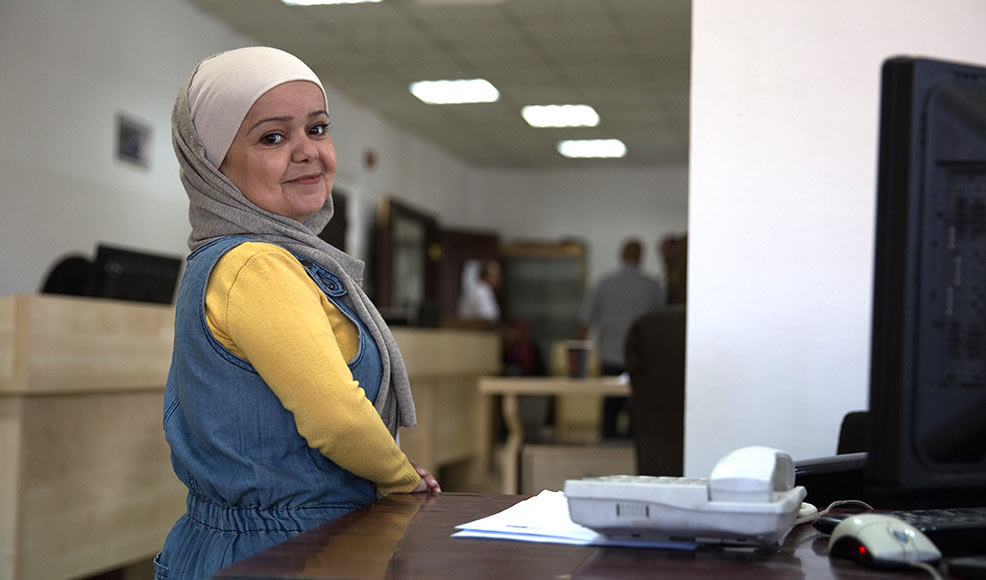 NOTE: Audio description version of this video is available for download.
My name is Narjes from Jordan.
Going to school was very hard, once a teacher wanted to discipline me because I wasn't paying attention in class, she pinched my ear and she took it off. It needed 12 stitches, but at the end of it all I blame the lack of awareness of teachers in the schools.
I used to take buses. However, for a while I encountered some harassment from adults and children, creating a big scene on the street, this harassment erases my femininity.
Some days I don't go to work, I apologise telling them I'm tired, to avoid telling them I have been beaten up by little children. I don't want to embarrass myself. I hope to raise awareness among children and society not to harass the people with disability, because its psychological impact is very severe.
Now I am forced to a taxi in order to arrive safe and sound, with my salary I cannot afford to take taxis every day. I have the right to walk on the street like everyone else, and to live a normal life.
Work for me is a very positive thing, it has given me many opportunities for success. Mixing in with others in society and working as part of a team has erased all the difficulties I've had in the past and given me better things that matter
My team is like my family, they love me and I love them, and this puts me on the right track.
More Stories