Maria, from Chontales
My name is Maria, I am 28 years old.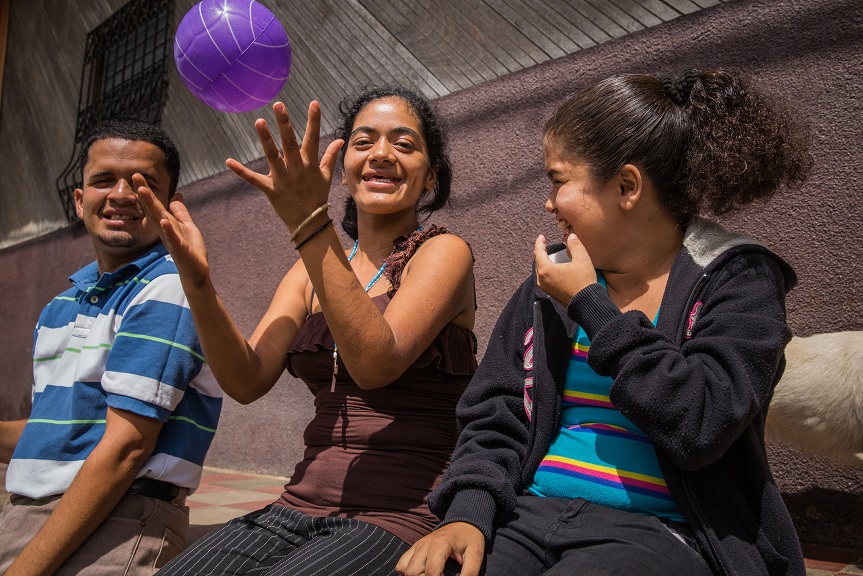 When I was a little girl I used to do many things, I went to places to buy things for my mother and other things as well, I used to help my mother do things at home.
I never went to school. I took care of my mother.
I am part of a self-help group. I like going there and I attend the meetings. I have shoes that I wear when I play. I also go to different places, different fields to play and I have fun. So I have visited many places with the group.
I am learning how to make different things for example, earrings and bracelets. I also visit an organisation that is called "Los Peppitos" and we also have fun there, and we have piñatas.
I've been in touch with this person, Coco, since I was very little and when I was a little girl, she also is working on different activities that are held in Los Peppitos. Coco gave me some toys so that I could play. So a month ago, she also gave me some toys to play. I have the toy in my room now.
Maria is from Chontales, Nicaragua and has an intellectual disability.
More Stories