Grace
My Name is Grace. I am fifty two years old, and I am a teacher for nursery level children.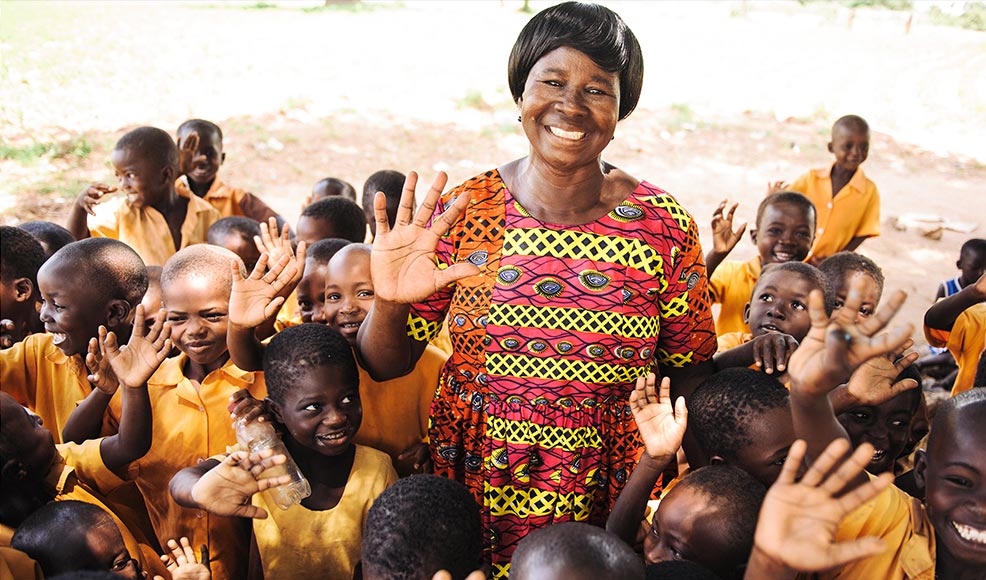 Photographer: Christoph Ziegenhardt, Ghana
I was married and have two children. My children are 18 and 25, the boy is 25 and the girl is 18 years.
I had completed the training college and I was teaching when, in 1992, my husband died. It gave me great frustration and pain, I couldn't bear it.
Sometimes I would reflect about my husband. I would say "life is miserable" so at that time, I gave up. Sometimes I didn't even want to dress. I would eat and go to sleep. I was at my father's house, but my father could not approach me, because it was my father who told me that my husband had died.
Whenever I saw my father all the pain when I heard of my husband's death would rise up. I even collapsed and fainted. I suffered. I was miserable for almost a year. I was beating my father in grief and pain. So they pegged me and they locked me up in my home, in my father's house.
By the grace of God, Sandema CBR people came to me and talked to my brothers and my father. So they released me and they took me to hospital and I was admitted there for 7 days.
A nurse came and injected me. When I took the drugs it would make me sleepy, so that I would not disturb, I would have peace, no problems. I would be weak, but I would be sleep and not have any problem, because I had no control of myself.
After a week they discharged me. So the nurses were giving me medication and I was ok. The nurses come to our place counseling me. While I am taking the drugs, I feel like [the pain] is calming down, gradually.
I started distance learning for a diploma in basic education. I did pupil teaching, but because of my mental health problem they put me at the nursery level. I continued studying and I completed a post diploma degree.
Then I got back to school and they asked me to play with the children. I am now a teacher again. I teach English, maths, creative music and dance, and physical development. I am managing ok. When I began receiving my salary I started buying cement to build my house, bit by bit. I rent rooms for people to increase my income.
When my husband died I only wanted to be in the home. That is how I was. The medication has transformed me. I could feel my senses coming back. I realised, I am not the only person whose husband had died. Now I am better.
More Stories