Ateni
My name is Ateni, from Ghana.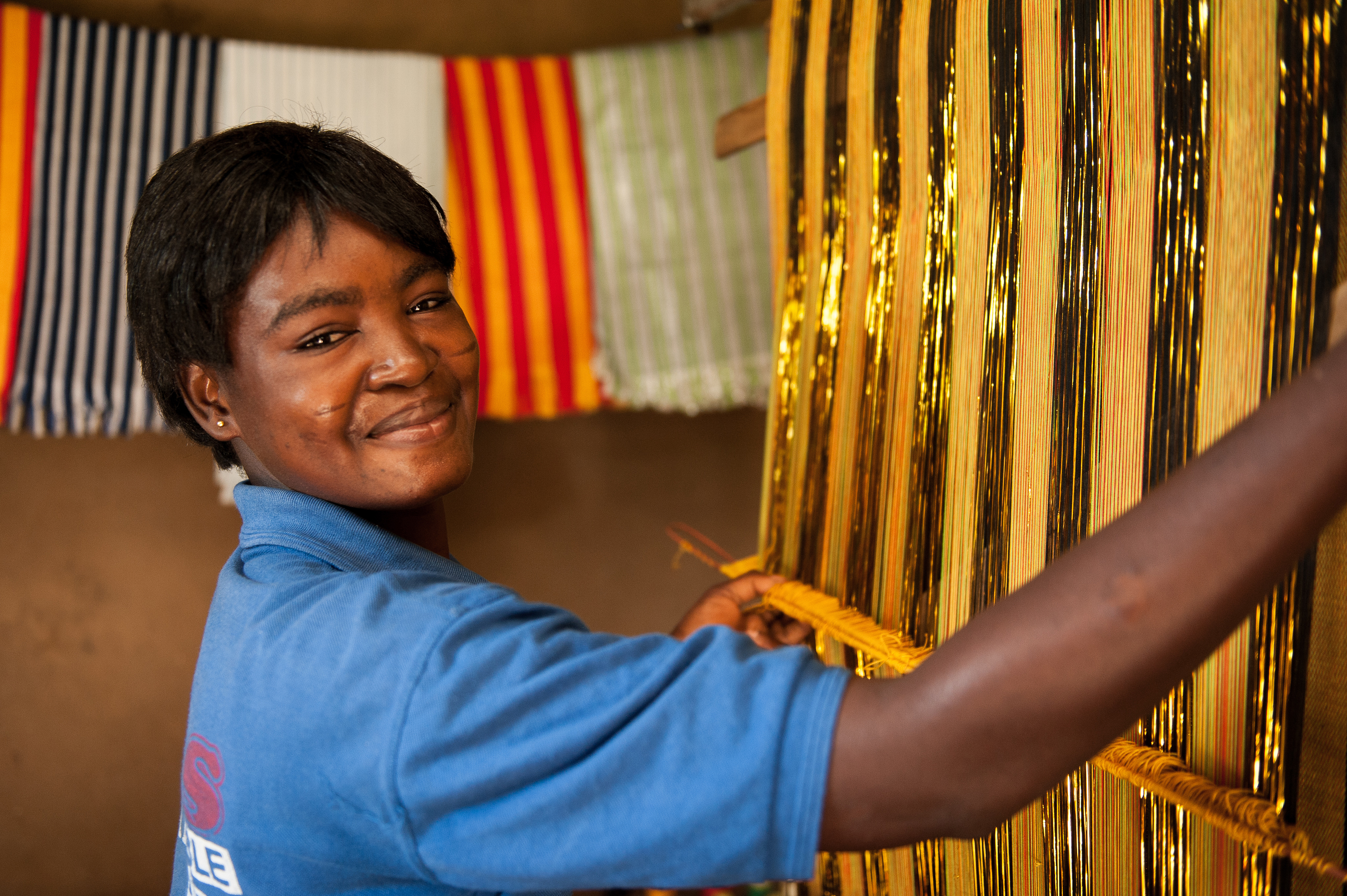 I was born without disability but at the age of 9 years, I fell sick. I experienced headaches for about three days. And when I woke up, I couldn't walk, and after about 2 weeks I couldn't talk any longer and I couldn't hear. I couldn't do anything on my own. My body has been weak since then.
One of my aunties took me to join her so she could help me get to school. But she didn't do that, but she made me help her brew pito instead of allowing me to go to school and learn.
One day one of her customers came and proposed to me. I refused his proposal. He came another time and he brought bread and some drink for my auntie and she took it. My auntie told me to love the man, and I refused. I didn't like him.
But one day, the man deceived me. He convinced me to sit inside his car. He took me far away and turned off the light in the car and had sex with me there.
Because of my disability, this is why this man had access to me.
Later on, I became pregnant. When my auntie realised that I had become pregnant, she was angry with me and beat me up. She told me I should go back to where I had come from. So she was chasing me, beating me, and I came home to my parents.
After I gave birth, I was in the house with my parents. They have been good, very caring, very loving.
When I gave birth and my son would wake up in the night crying I couldn't hear him. It was my mum who would wake me up, take the child and give it to me to breastfeed. My mum and my dad have been so kind to me since I acquired my disability and since I became pregnant my parents have been wonderful to me.
One day, a member of the local Disabled Persons Organisation (DPO) came to me and asked me to come to Sandema CBR so they could organise and take me to Vocational Training.
So I went there, and they took me to the school where they were teaching dress-making, hair-dressing and weaving. I came out successfully with the weaving. So now I am a weaver.
And now, that is my work, and I have a shop doing my weaving. Most people come to see what I'm doing and they appreciate my job, they give me respect, because I'm the only one weaving in town.
When I get some income from my weaving, I will use some parts of the money to buy clothes for my son and also buy food for the family as well.
My son is 10 years old, and he is at school. I'm hoping that I will be able to take good care of my child, to continue his education. What I'm hoping for the future is that my son should be able to be independent. Get married. And I will also be in my shop, doing my weaving. And we will live together happily.
More Stories