Ten Touch
My name is Ten Touch. I think that women with disability are one of the most vulnerable groups – because they are a person with disability and also a woman.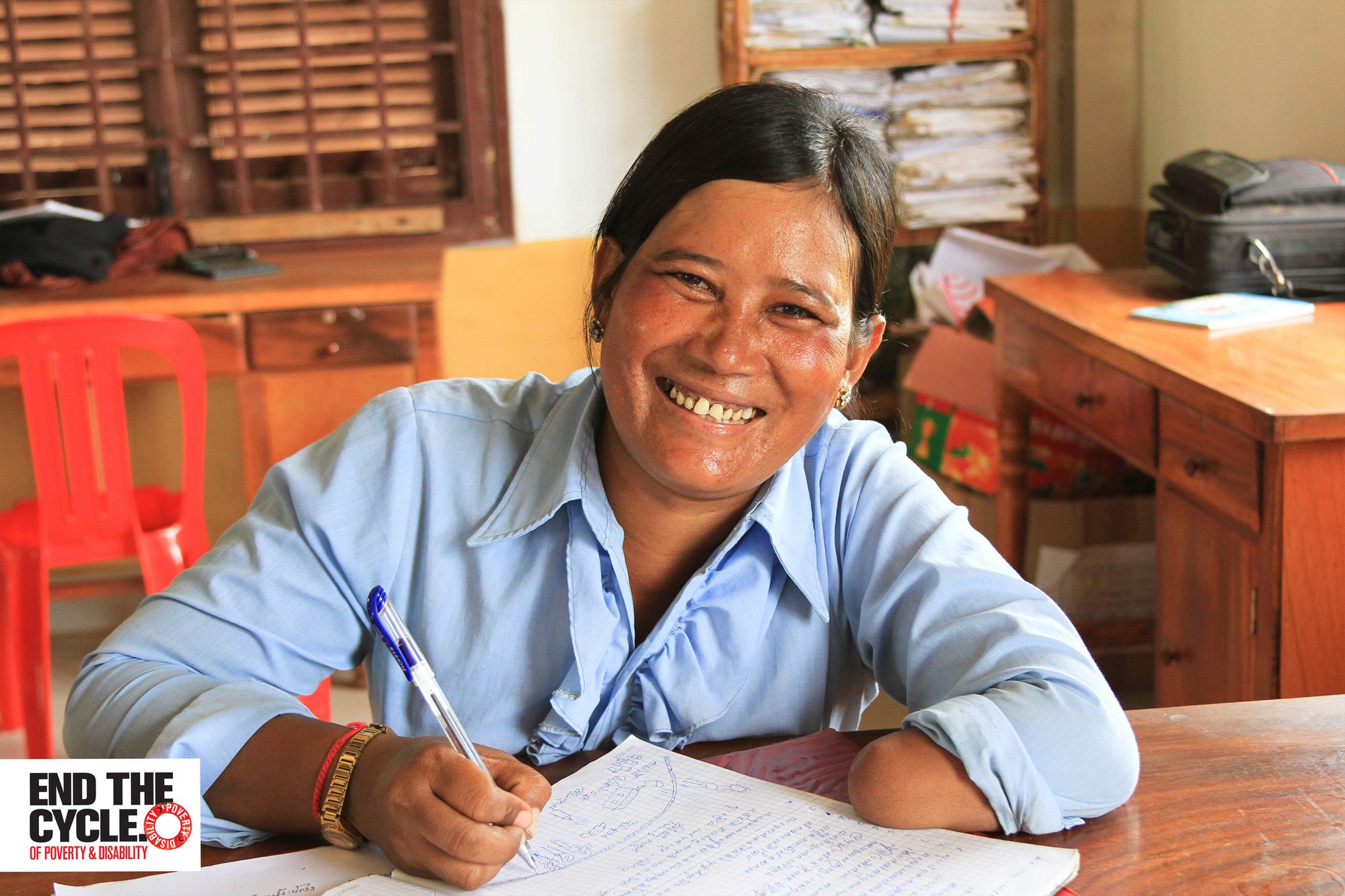 My husband worked with the Khmer Rouge. I followed my husband and was cooking for him in the field. We didn't know a mine was under the ground; while we were getting firewood, the mine exploded and cut my arm off. That's when my husband left me – when I acquired my disability, he stopped taking care of me and walked away from me and got other women. So I'm a single mum since my kid was four years old until now.
Before I lost my hand, I felt like everybody else. People didn't look down on me. But when I became a person with disability, I felt ashamed because I couldn't participate with other people in the friendly way; I felt hopeless and I didn't know what I should do to make money to support my kids. People said I was like a person who has no ability to do anything at all. They called me names by my disability, not my real name. They did some sexual abuse toward me as well.
My role now is on the staff of the Federation of People with Disabilities in this district. My responsibility is in eighteen villages in this commune.
The discrimination is reduced notably in my community. People are treating me in a good way now. Nowadays the neighbours also make good friends and they also invite me to join different events and ceremonies happening in the community.
I always meet a lot of problems such as rights abuse and sexual abuse – sometimes women with disability get raped and then have a child. Then the men leave and the lady is really living in a vulnerable situation.  Also people take their land: the people who have power take the land of the women with disability because they think that women with disability have no power at all, no money go to sue in court.
Women with disability have the right to participate in developing our commune. We work to promote and empower women with disability to participate in social development like me. I want all women with disability to have equal right as people who do not have disability.
We want to provide literacy knowledge to women with disability who couldn't read and write. That is my idea. I really want to see people with disability have a good education. And the schools could train people to understand sign language. That is my idea, my own idea.
There are some barriers for women with disability. For example, we don't have money to go to the doctor or to the health care centre. I want to see the health care centre offer a special fee for people with disability.
What I said, it is not my dream, I do expect what I said to become true in the future.
More Stories