Pavel
My name is Pavel and I am 32 years old.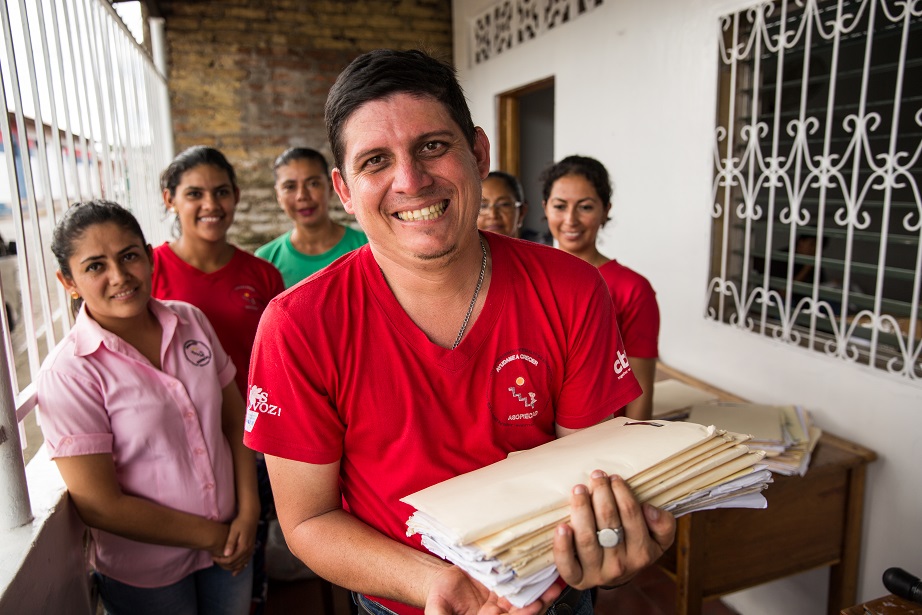 When I was very little, the first thing that I did was I learned how to walk and then I also went to a special school, and I was very eager to learn about many things. I remember that I would go there every day and learn new things each day.
And then I grew up and grew up and one day they just told me that I couldn't be part of the special school because I was not a minor anymore.
So I decided to study something else. So I went to a technical school and in that place I learned how to become a carpenter.
I see myself studying in a special program that is call "Jo si Puedo" which in English is "Yes I can". I was part of this program last year but I couldn't finish the course so this year I haven't been able to study either. But my plans are that next year I will be able to enter this program again and finish it.
I remember that one lady visited me the first time and she explained to me about ASOPIECAD* and what they were doing here at in Juigalpa. She visited me and I liked it. So then the same lady invited me to visit other people with disabilities and that is how I started volunteer at ASOPIECAD.
Visiting other people with disabilities is something that I enjoy. The way I was visited by this lady the first time, now I am visiting other people.
*ASOPIECAD is the name of CBM's local partner in Nicaragua.
Pavel has an intellectual disability and is being trained to work as a 'Promoter' by ASOPIECAD.
More Stories